JFS Side Yard Seedlings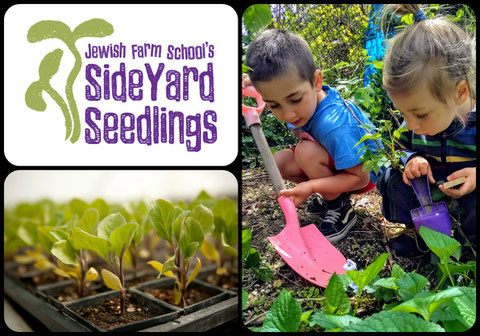 JFS Side Yard Seedlings is a new garden-based early childhood program launching in spring of 2018 and engaging children ages 2-6 and their caregivers through Jewish garden-based education.
Children and their caregivers will gather at the Jewish Farm School garden at 50th and Cedar in West Philadelphia for a 90 minute experience which includes caring for plants, nature-based crafts, song sessions, stories, and age-appropriate games and activities connected to the cycles of the seasons and the themes of the Hebrew calendar.  Garden-based snacks will be served.  
Parent Survey
We are interested in learning from you about how to make this new and exciting program work for your families.

Please complete this short survey and we will be in touch soon!
Side Yard Seedlings is made possible with the support of
PJ Library and is run in partnership with jkidphilly.