Philly Farm Crew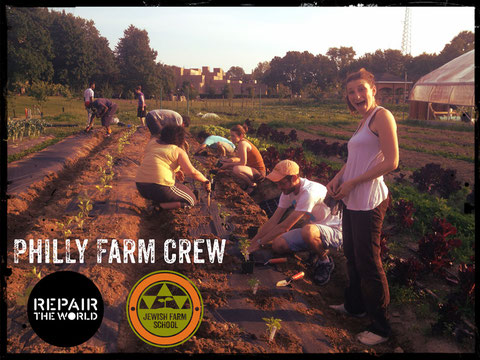 Philly Farm Crew is a network of
volunteers supporting urban farms
and gardens throughout the city.  
Philly Farm Crew has wrapped up for the
2018 season. Check back in March 2019 for
our new schedule. 
Have questions about Philly Farm Crew?
Email Alex Voynow to find out more.

Group Request Form
Are you interested in setting up a Philly Farm Crew for a group of volunteers? If so, please fill out the Group Request Form. Please Note: Philly Farm Crew is designed for adults. Occasionally we will work with older teen groups. 

Philly Farm Crew Newsletter
Never miss a Farm Crew! Sign up for our newsletter and we'll keep you posted with a weekly update of upcoming farm crews.

Philly Farm Crew Facebook Group
Check out our Farm Crew Facebook group to connect with other volunteers and to stay in the loop throughout the season.