Philly Farm Crew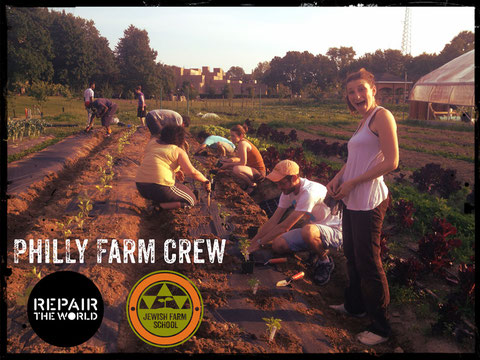 Philly Farm Crew is a network of
volunteers supporting urban farms
and gardens throughout the city.  
Spring 2018 Philly Farm Crew Schedule
Beginning Sunday April 8th, we have 2-3 Farm Crews each week for the entire spring! 
For a full schedule and to register, click here.
Have questions about Philly Farm Crew?
Email Mary Holmcrans to find out more.
 Are you interested in setting up a Philly Farm Crew for a group of volunteers? If so, please fill out the Group Request Form. Please Note: Philly Farm Crew is designed for adults.
Occasionally we will work with older teen groups. 

Never miss a Farm Crew! Sign up for our newsletter and we'll keep you posted with a weekly update of upcoming farm crews.
Check out our Farm Crew Facebook group to connect with other volunteers and to stay in the loop throughout the season.