Who is Philly Farm Crew?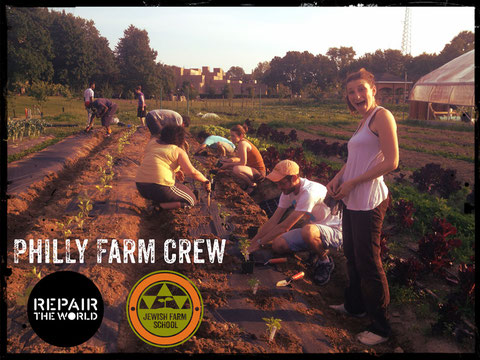 We give back to our communities and get our hands dirty! We volunteer on vacant lot gardens, urban farms, and food providers around Philadelphia. 
When do you volunteer? 
We have about 1-4 Farm Crew opportunities per week. Register below for our upcoming events.
Can't make any of the upcoming farm crews? Complete the interest form below and we'll keep you posted as new opportunities get posted.
Check out our Farm Crew Facebook group to
stay in the loop throughout the season. 
Philly Farm Crew Interest Form
Please fill out the interest form below and let us know when you are available, what your interests are and what you would like to achieve through this opportunity. We want to take your availability and interests into consideration as we are planning our events! 
If you are a farmer interested in hosting volunteers from the Philly Farm Crew, please click here and fill out the form.