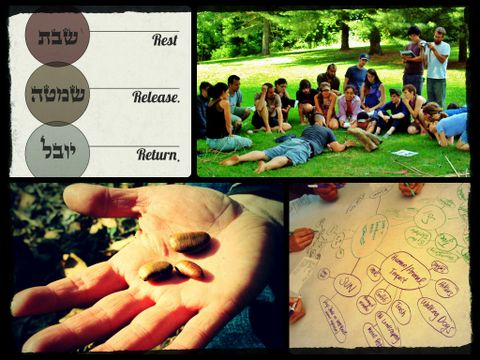 Shmita & Urban Permaculture Design
June 4-7, 2015 in West Philadelphia
Presented By:

Please Note: Unfortunately, this course has been cancelled due to low enrollment.  We hope to be able to offer this workshop in the future.
$400-$600. See below about our dynamic tuition structure. Limited additional scholarships are available.

Course Content
This unique course will merge the ancient wisdom of the Shmita Year with permaculture, a contemporary design system for sustainable communities. Throughout the course, participants will learn the foundational Shmita texts and explore their social, environmental, and economic implications. We will then connect these practices and values to the basic principles of permaculture and develop shared vocabulary and set of design tools. Participants will also work on practical applications for the urban environment, such as planting perennial guilds and building rain harvesting systems. Lastly, we will learn about the social and economic values of the Shmita year and explore how these values can manifest in our contemporary context. Participants will leave the course with a familiarity of the traditional Shmita year, the understanding of how it can serve as a foundation for a range of sustainability and permaculture initiatives, and the practical tools to implement similar projects in their home communities.
What is Shmita?
Shmita, literally translated as 'Release' and more widely known as the Sabbatical Year, is a biblical Jewish tradition that simultaneously re-adjusts agriculture and commerce on personal, communal, and national levels, to ensure an equitable, just and healthy society. Shmita, the final year of a shared seven year calendar cycle, marks a period when all debts would be forgiven, agricultural lands would lie fallow, private land holdings would become open to the commons, and food storage and perennial/wild harvests would be freely accessible to all. The Shmita Year had a depth that reached into every aspect of society and culture, transforming the way we relate to land, food, money, and time. For thousands of years this sacred tradition and vision has been dormant. The time has finally come to creatively embrace the values of this tradition as a potent vision for today.  
What is  Permaculture?
Permaculture is a design science based on a three-fold ethic of care for the earth, care for people, and fair distribution of wealth and resources. Permaculture stands for 'Permanent Culture' and it envisions human systems that function in balance and harmony within the greater global ecosystem. The goal of the permaculture designer is long-term sustainability, and the toolkit of the designer includes a wide array of observation techniques, conceptual maps, relationship strategies, knowledge of plants, animals, fungi, and green technologies. This science is applied towards the creation of holistic and regenerative physical, social, and economic systems.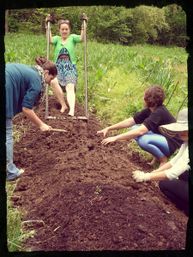 Course Details
Urban Permaculture Concepts:
Observation & Interaction: Understanding Natural Cycles & Patterns in the Urban Landscape
Ethics of Land Stewardship & Resource Use
Fair Share: Creating Just & Equitable Relationships
Urban Permaculture Techniques:
Tending The Garden: Soil/Plant Fertility Management & Ecosystem Design 
Water Harvesting Techniques  

Harnessing & Utilizing Natural Energy Flows 
Resource Conservation, Waste Reduction & Creative Re-Use Strategies
Re-Skilling: The Crafts of Urban Homesteading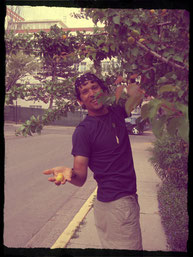 Spiritual Practices:
Work Patterns for Community Vibrancy
Zone 0: Observation Techniques Turned Inward
Understanding Cultural Patterning
Designing "Right Relationship"
Listening to/Speaking with the Land 
Shmita:
A New-Reading of the Creation Story
Shmita as a holistic design system
Agricultural, economic, and social implications of Shmita
Sacred Time & The Pattern of the Shmita Cycle 
Contemporary applications and imaginations of Shmita
2022 Vision: Planning for the next Shmita Cycle
Please Note: This course does not offer a standard 72 Hr. Permaculture Design Certificate. This course is designed to focus primarily on the urban applications of permaculture design, with a particular perspective framed by the tradition of Shmita. Students who do not have a PDC are welcome, as this course will offer a wonderful foundation for entering into a deep relationship with permaculture. This course can also be attended by those who already have a PDC and are looking to deepen their understanding of urban permaculture applications, and permaculture in a Jewish context.  
Facilitators
This course will be led by Benjamin Weiss & Nati Passow.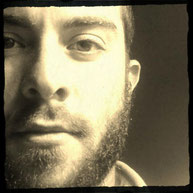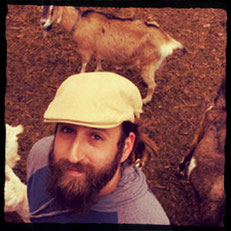 Nati Passow is a writer, amateur carpenter, urban gardener, and educator living in Philadelphia. He is the co-founder and Director of Jewish Farm School and runs Hazon Philadelphia. From 2005 to 2007 Nati ran an award-winning garden construction program for the Urban Nutrition Initiative at University City High School in Philadelphia. Nati has studied sustainable building design and natural building and is a certified permaculture designer. He is currently working with neighbors and amazing volunteers to transform a vacant lot into a thriving permaculture garden and shared green space. 
Tuition Structure 
We offer a dynamic tuition model intended to make our classes accessible to as many people as possible, and to empower our students to begin building a community within their classroom the moment they register for the course.
Here's how it works:
The tuition per student is based on the number of students in the class.
Minimum class size: 8 students
Maximum class size: 20 students
| | |
| --- | --- |
| Number of Students | Cost per Student |
| 15-20 | $400 |
| 14 | $425 |
| 13 | $450 |
| 12 | $475 |
| 11 | $500 |
| 10 | $525 |
| 9 | $575 |
| 8 | $600 |
Of course we work hard to promote our classes, but it's also up to the students to recruit others to sign up so that everyone's tuition can be lower. This also encourages our students to take the class with people they know, and to make connections with other participants before the class begins.
Registration Deposits 
We have a set budget for this class, and if we do not meet the budget we cannot offer the class. When you register, you will be asked what the maximum amount you are willing to pay based on the table above. The class will be official when the appropriate number of registrants is willing to pay the tuition that correlates with that number (example: 12 registrants each willing to pay $475). We'll keep you updated on the registration status via the Facebook page for the class.
To register, each student must make a $400 deposit (the minimum tuition). Any remaining tuition (dependent upon number of registrants) is due on the day of the first class. This deposit will be refunded if we do not meet our budgetary requirements and have to cancel the course, or if the number of students registered does not bring the tuition level down to what a registrant is willing to pay, and they decide not to take the class. If a participant cancels for non-emergency reasons, they will forego the deposit.   
Limited additional scholarships may be available.  
Click here for more details.
Lodging & Meals 
Lodging is not included in the tuition fee. You are free to make your own housing arrangements, or you can see our resource share google doc to connect with local participants who can host. We will provide a light breakfast, lunch, dinner, and snacks each day.  Shabbat dinner (Friday night) will be a community potluck.
Transportation 
The course will begin at 5:30 pm on Thursday.  The course will end Sunday around 5pm, with an optional dinner. You can use our resource share google doc to coordinate carpooling.