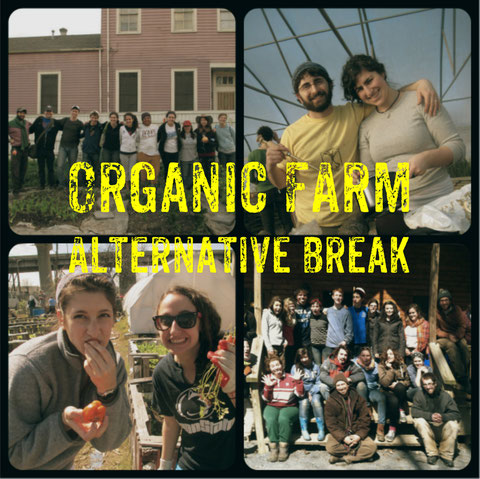 Urban Agriculture and Food Justice Alternative Break
Philadelphia, PA  |  Spring 2018
Get outside this summer and learn to work with your hands and heart. Spend one week with Jewish Farm School immersed in the world of urban agriculture and food justice. Volunteer on a variety of urban farms throughout the city, gain valuable skills to live more sustainably, and meet food justice leaders and social entrepreneurs in this unique and transformative experience. 
Highlights Include:
Work on a variety of urban farming and permaculture projects;

Meet local food justice leaders and social entrepreneurs, and learn how they are working to create a more just and sustainable food system in Philadelphia;

Explore the connections between contemporary sustainability issues and Jewish tradition;
Learn the basics of permaculture - ethics, principles, and design - and apply them to the development of community-based food, economic, and social systems; 

Cook and eat delicious organic meals;

Celebrate a lively, vibrant, and pluralistic Shabbat.
Curriculum: JFS has developed an innovative experiential Jewish food justice curriculum that includes presentations, text-based discussions, skill-based trainings, and volunteer opportunities.  Throughout the week we will dive into the various connections between Jewish traditions, food justice, and environmental sustainability. The program also includes an in-depth exploration of Social Permaculture--the design process for creating holistic, resilient, and regenerative social ecologies, such as community-based economic and food systems designed for long-term sustainability. 
Students will participate in various urban agriculture, food justice, and social permaculture-related volunteer opportunities and field trips. These experiences are framed by themes and concepts within the course curriculum, and offer opportunities to connect directly with urban farmers and social entrepreneurs working to create a more just and sustainable Philadelphia.
Interested? Complete this short form and we'll be in touch!
Learn More 
The Jewish Farm School is grateful to the major funder of this program: