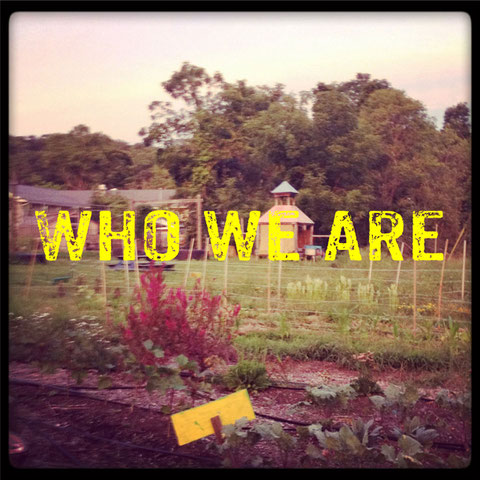 Mission
The Jewish Farm School is dedicated to teaching about contemporary food and environmental issues through innovative trainings and skill-based Jewish agricultural education.  
We train Jewish farmers, educators, and food justice activists, as well as inspire and support Jewish agricultural education experiences for the broader Jewish community. 
We are driven by traditions of using food and agriculture as tools for social justice and spiritual mindfulness. Through our programs, we address the injustices embedded in today's mainstream food systems and work to create greater access to sustainably grown foods, produced from a consciousness of both ecological and social well being.
History
We ran our first program in 2006, sprouting out of a shared vision by our founders to develop educational programming that would foster opportunities for Jews to reconnect with the processes of working the land and growing food. Their vision consisted of establishing a school that would enroll students seeking alternative modes of education. In doing so, the learning would entail farming, animal husbandry, natural building and Jewish learning as well as achieve the necessary requirements for accreditation.

To achieve this dream we decided to start small. In 2006, with the help of a mini-grant from Hazon's New York Jewish Environmental Bike Ride, Nati Passow and Simcha Schwartz began working as staff members, and we partnered with the Teva Learning Center for their anuual Seminar.
In 2007 we grew in size to two programs and the first ever edition of a 16-month calendar for sale on our website. In 2008 we officially became fiscally sponsored by Hazon.
Today we are running a number of programs for and with Hillel, Kayam Farm, Isabella Freedman Jewish Retreat Center, Teva Learning Center, Eden Village Camp, and many more. Our hope for the future is to grow at a steady rate while producing excellent programs consisting of land-based education steeped in Jewish tradition. 
For a full list of the Jewish Farm Schools partners click here. 
The Staff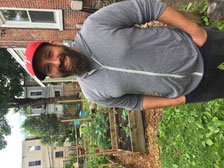 Nati Passow
Co-Founder & Executive Director
Nati Passow has been a leader in the field of Jewish environmental education for over 10 years, was selected to the Jewish Week's "36 Under 36," and was a recipient of the Joshua Venture Group Fellowship for Jewish Social Entrepreneurs.  Under his direction, JFS was named by Slingshot as one of the most innovative Jewish organizations in North America for three years. Prior to forming Jewish Farm School, Nati ran an award-winning garden construction program for the Urban Nutrition Initiative in Philadelphia and led service–learning trips in the developing world for American Jewish World Service. Nati has studied sustainable building design and natural building and is a certified Permaculture designer, and holds a B.A. in Religion and Environmental Studies from the University of Pennsylvania. 
Nati can be reached at nati@jewishfarmschool.org
Ari Witkin

Development Advisor
Ari Witkin is a rabbinical student, educator, and community builder who is passionate about helping organizations and communities achieve their goals. From 2012 - 2014 he spearheaded the creation of  the Sustainability Apprenticeship program at the Pearlstone Center in Reisterstown, MD. Ari has extensive experience as an educator, organizer, and non-profit professional. He has led service trips with JFS and the Jewish Funds for Justice and previously served as the lead staff for both the Greater Homewood Interfaith Alliance and the Baltimore Interfaith Coalition.

Ari can be reached at ari@jewishfarmschool.org
Bridget Flynn

Repair the World Fellow

Bridget Flynn, a Long Island native, graduated from the University at Albany, majoring in English and minoring in Sociology and Women's Studies. At Albany, she was an active member of the co-ed community service fraternity Alpha Phi Omega and editor of the Circle K community service club newsletter.  Bridget oversees the Philly Farm Crew.

Bridget can be reached at bridget.flynn@werepair.org.
Sarah Horwitz

Repair the World Fellow

This past year, Sarah served as a corps member with City Year Los Angeles. Sarah studied Community and Environmental Sociology at the University of Wisconsin-Madison. During college, she worked on a farm and facilitated ropes course workshops. Sarah believes that access to healthy food is a human right and that attacking food justice issues is a tangible way to fight wealth disparity. She's also hitchhiked across the Albania-Macedonia border.

Sarah can be reached at sarah.horwitz@werepair.org.